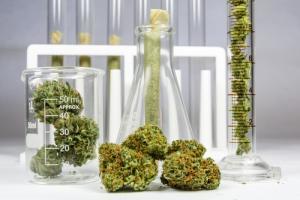 If you are someone who has recently ventured into the world of CBD therapy and have been disappointed with the results or lack thereof, then you are not the only one. People often seek out the benefits of CBD and expect things to happen quickly-much like western medicine.
When it comes to natural supplements like CBD, there needs to be patience and the right practices that need to be followed to ensure that you have the winning chance of enjoying the CBD therapy to the fullest.
There are a few places where you may be going wrong and stumbling. Keep reading to know where:
How Much Is The Dosage?
This is a beginner mistake that is made by even the veterans at times, so cut yourself some slack if you are new to the game. Not taking the proper dosage can have fewer results. People are often instructed to take a particular dosage and asked to follow instructions. This is not as easy as one thinks it to be.
There aren't any standard guidelines for the dosage, per se. It depends on person-to-person. It depends on their chemical makeup. A dosage that works for someone else, needn't work for you. It is important that you experiment with trial and error to find your ideal dosage.
Start with 20mg/ day and increase it by 1-2mg/ day until you get the results that you are looking for. If you think you are using way too much, then increase the potency of the CBD product that you are looking for.
Give It Time
All the good things in life take time.
The same goes for CBD too. It is not an opioid or an anxiety pill that works in a minute or two. CBD heals your body naturally, rather than masking symptoms, and deep corrections in the body functioning take time to surface and be felt by the user.
Continue the use of CBD for a month, and don't increase the dosage over the anticipation that it will work faster- it doesn't work that way. CBD is like a multi-vitamin tablet that you have to have consistently. You can't have it sporadically and expect it to work its charm overnight.
The Curtain Closer
With these two pointers in mind, you are sure to enjoy your CBD journey and find it more fruitful. Millions of people all over the world have opened themselves to CBD and have been pleasantly surprised over the benefits that this herbal medication provides.