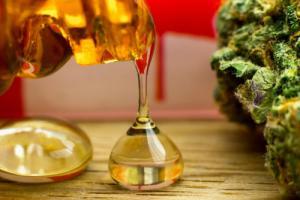 CBD suppositories are considerably new CBD products that are gaining popularity among CBD users all around the world. As opposed to other CBD products, which you take through the mouth or apply topically, CBD suppositories are intended to be pushed into the anus or vagina. When it is inserted inside, the medication dissolves and the CBD is absorbed into the body.
CBD is an active cannabinoid compound contained in marijuana and hemp plants. It possesses numerous therapeutic properties and can help in alleviating many health problems, including arthritis, anxiety, dementia, digestive issues, etc. Present-day studies have proposed that CBD may help perfect your sex life and reduce pain during sex. In this article, we will take a look at whether CBD suppositories help improve your sex life.
Benefits Of CBD Suppositories 
The studies on the effect of CBD on sexual pleasure, menstrual relief, and reproductive health are still in the early stages and we currently have only a little evidence on the potential benefits of CBD in improving your sex life. We will take a look at the potential benefits of using CBD suppositories that may help in improving your sex life.
Relief From Endometriosis
Endometriosis is a condition that affects around 15 % of the women population. It befalls when tissues similar to the uterine tissues grow on the exterior surface of the uterus. This can induce acute pain and soreness in the pelvic region. Therefore, inserting a CBD suppository into the vagina is one of the most effective ways to reducing the inflammation and pain associated with endometriosis.
Alleviate Dyspareunia Symptoms
Dyspareunia, or painful intercourse, can occur due to a variety of health conditions, such as uterine fibroids, interstitial cystitis, vaginismus, vulvodynia, etc. According to statistics, more than 75 % of women may experience pain during intercourse at least once in their lifetime.
According to experts and anecdotal records, the use of suppositories may help in reducing pain during penetrative sex. Some experts are saying that people who experience pain during sex can also experience anxiety, which will worsen the pain. Using CBD suppositories will be very beneficial in this situation because CBD can easily alleviate both pain and anxiety.
Increases Pleasure
Experts are now recommending CBD suppositories for anyone who is looking to improve pleasure during sex. Studies have shown that keeping a relaxed mind and improved blood flow can help in achieving pleasurable sex. CBD is very effective in improving your blood flow and keeping you relaxed.