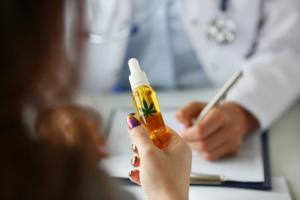 A lot of people are unable to use many of the common bathing soaps or shower gels available in the market, as they can result in many side effects. Some of the common side effects caused by soaps include allergic reactions like itching, rashes, hives, swollen or peeling skin, etc. Most of these problems are caused by the chemicals present in these soaps. If you are also suffering from such problems, then CBD soaps can be beneficial for you.
CBD soaps contain cannabidiol (CBD), a beneficial cannabinoid derived from the cannabis plant. This compound is found to have many properties that can aid to promote your skin health.
The benefits of CBD soaps have attracted a lot of people to this product. The natural abilities of CBD can help to keep your skin healthy and control different skin conditions. Therefore, by using CBD soaps, you will be able to derive a large number of benefits provided by CBD for your skin.
Studies suggest that the use of CBD for skincare can help to relieve a lot of skin conditions like psoriasis and eczema. In addition to this, CBD can also provide a lot of other skincare benefits. The following are some of the other benefits you can get by using CBD soaps:
Anti-Oxidant And Anti-Inflammatory
These properties of CBD can help to control a lot of problems affecting your skin including inflammation, wrinkles, puffiness caused by acne, etc. Therefore, you can keep your skin free of various aging signs.
Additionally, CBD can help to regulate the activity of sebaceous glands and prevent the excess production of oil. This can help to reduce the breakout of pimples. So CBD soaps can be useful for people with acne-prone skin when compared to other soaps.
Anti-Aging
Other soaps available in the market can be harmful to your skin and the adverse effects caused by them can result in the fast aging of your skin. But CBD has anti-aging properties that can help to maintain your skin young and healthy.
Hydrates Dry Skin
People with dry skin can benefit from CBD soaps, as these products can keep your skin moisturized and nourished. This can be especially helpful for people who are suffering from conditions like eczema and psoriasis.
However, the effects you get from CBD soaps can be mild. If you want better effects, it is better to use other CBD skincare products like lotions and creams. They can have more concentrations of CBD and will stick to your skin for more time. So they might offer improved results.