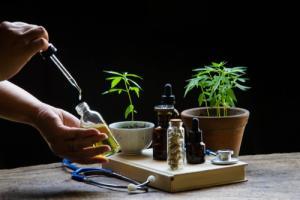 Motion sickness is the nauseousness and dizziness that happens as a consequence of movement, typically during a car, boat, or train ride. It is a problem affecting numerous people across the world. The problem of motion sickness is not life-threatening, but it can result in much discomfort. It can commonly occur in women. In addition, people who suffer from headaches and migraines are much prone to motion sickness.
Many remedies and treatment options are available for motion sickness. However, using prescription medication can lead to severe side effects. Recent studies and research suggest that CBD can be an alternative for addressing the symptoms of motion sickness. Read ahead to know the truth behind these claims.
Motion Sickness And Its Causes 
Motion sickness does not have a definite cause and the triggers of the problem can vary from person to person. The problem can happen at any age but is much prevalent in children above two years of age. Most people will outgrow the issues, but some may not.
Motion sickness can happen when antipodal messages are transmitted to the central nervous system. An example can be a person feeling dizzy while trying to read a book when traveling. In this situation, the motion will be sensed by the inner ears and the skin receptors of the person. However, the eyes of the person will only register the pages of the book that are stationary. This can induce headaches, nausea, dizziness, and may even result in vomiting.
Using CBD For Motion Sickness 
The endocannabinoid system in our body plays a vital role in controlling the feelings of nausea and vomiting. As per various studies, CBD indirectly activates the 5-hydroxytryptamine, a compound that helps decrease the sensation of nausea and the vomiting reflex accompanied by it. A study conducted in 2014 found that reduction in motion sickness symptoms can happen in rats by enhancing the endocannabinoid system. As CBD is connected to the endocannabinoid system, it could be another sign that CBD can be effective in controlling motion sickness.
If you have motion sickness, you can also try using CBD to control the triggers of the problem. Many users have reported a reduction in symptoms after using CBD for motion sickness. CBD for nausea can be effective and fast-acting. If you are in search of a natural and effective way to control motion sickness, then you can try CBD. CBD can provide fast-acting results and there will not be any side effects when using CBD for motion sickness.