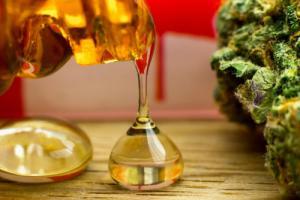 CBD products have become the life line for many people. The same people who were left blind without a healthy alternative to over-the-counter prescription drugs, as the baggage that it came with indeed was overwhelming for many. Today we bring to light what hemp oil is, and what is all the confusion about.
To start right off the bat, we have seen all too often the term CBD oil and hemp oil being used interchangeably. The major reason for which is that, producers market their products as "hemp oil" and not CBD oil as it should be rightly called. This is so as to avoid problems with the FDA
However, CBD oil and hemp oil have completely different uses and benefits; they are extracted from parts of the plant entirely!
So, What Is Hemp Oil?
Hemp oil is extracted from hemp plants. Hemp plants are a form of cannabis sativa, an herbaceous flowering plant that is grown for solely industrial purposes. The hemp oil is gathered by means of cold-pressing the seeds of the hemp plant. This is different from the CO2 extraction method that is used to extract CBD oil.
The difference in the THC content is the main difference between it and CBD oil. The THC content in hemp oil is very low!
What Is In Hemp Oil?
The amount of cannabinoids like THC and CBD is very low in hemp oil. What it is rich in is blend of proteins, essential fatty acids and vitamins. The fatty acids in the hemp oil such as the omega-6 and omega-3 fatty acid acts as essential dietary need.
The hemp oil is also rich in vitamin E, which acts as an antioxidant and helps clear out the skin cell form most free radicals.
How Is Hemp Oil Made?
The method of cold pressing is mostly adopted for extracting hemp oil. This yield in hemp oil that is mostly greenish dark in colour, which is in contrast to the dark golden colour, is an earthy pant flavoured CBD oil. You can understand if a product is CBD or hemp oil simply by looking at it.
The Health Benefits
Hemp oil benefits don't stack up as much to the CBD benefits but do a fair job nonetheless. It acts as a dietary supplement and is an easy source of potassium, magnesium, sulphur, iron, zinc and phosphorus. The side effects of hemp oil, much like CBD side effects are very few and include dryness and itching. The WHO has reported the excellent health profile of hemp oil!