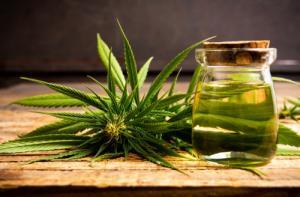 Nerve pain is an uncomfortable sensation that affects a lot of people. Researchers are still not able to pinpoint its exact causes and symptoms. The reasons and symptoms of this condition vary from person to person. Hence, nerve pain can be difficult to treat. However, it does not mean that it is impossible for you to get relief from its symptoms.
Doctors usually prescribe various over-the-counter medications for treating this condition, which a lot of people usually avoid because of their side effects. But now a product called cannabidiol (CBD) is becoming a great hope for such people, as it can help to effectively relieve nerve pain. As this is a natural compound, it is free of most of the symptoms caused by other prescription drugs. Hence, we analyze the efficacy of CBD for nerve pain through this article for you.
CBD For Nerve Pain
CBD, one of the main active cannabinoids present in the cannabis plant, has already become popular in the medical sector for its strong pain-relieving properties. Additionally, it creates a wide range of other effects on the human body that can be beneficial for treating a large number of diseases.
When you take CBD oil or other CBD products, various cannabinoids present in them circulate through your body and interact with the endocannabinoid receptors for creating various effects. One of the important effects created by CBD in the human body is its pain-relieving effects.
A lot of studies have been conducted for finding the effects of CBD and other cannabinoids for relieving nerve pain and they show promising results.
One study indicates that CBD along with other cannabinoids can be beneficial for controlling the nerve pain resulting from chemotherapy.
A recent analysis made from 11 different studies suggests that cannabinoids can help to relieve neuropathic pain.
Another review suggests that the use of medical cannabis was useful for cancer patients to reduce neuropathic pain caused by this condition.
How CBD Help With Nerve Pain?
As mentioned above, the interaction of CBD with the endocannabinoid receptors is one among the important effects it creates for relieving pain. Additionally, it can help to maintain high amounts of anandamide in the bloodstream. Anandamide is a neurotransmitter that helps with relieving pain.
Another important factor that can worsen your pain is inflammation. But CBD and other cannabinoids possess anti-inflammatory properties. Hence, by using CBD for pain, you will be able to control the pain resulting from inflammation too.
CBD can be useful for controlling nerve pain in different ways. But the studies conducted for finding the effectiveness of CBD for nerve pain include other cannabinoids too. Hence, getting full-spectrum CBD products can be useful for you to relieve pain effectively, as it contains most of the cannabinoids present in the cannabis plant.