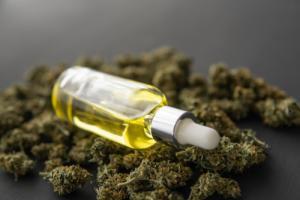 The number of people suffering from Traumatic brain injuries is increasing in the USA. As per the reports published by CDC in 2014, more than 150 people in America are dying every day due to Traumatic Brain Injuries. To date, no effective treatment methods to cure this condition are available. In most of the cases, the doctors focus on improving the quality of life of the patient. Even if it can show some positive results in some people, it is not an effective method to heal TBI.
What Is TBI?
Traumatic brain injury is a condition formed in people when they have a strong physical blow on the head. TBI forms in three levels such as mild, moderate, and severe. TBI is a common condition found in sports and military people because they are more prone to these kinds of injuries. It can also occur if a person is met with an accident. The Symptoms of TBI include conditions like memory lapses, headaches, nausea, vomiting, disorientation, etc. Some people even lose their consciousness if they are suffering from TBI.
What Is CBD?
CBD is one of the most trending medicinal supplements available in the market. Since it is a new product, its full potential and benefits are still unknown to the people. However since it has provided many positive results, people are using it for the treatment of conditions like anxiety disorder, depression, etc. In addition to that, some people are also promoting the use of CBD for the betterment and relaxation of mind. Since it is a non-psychoactive component, the number of people attracted to CBD is rising every day.
Can CBD Heal TBI?
As mentioned earlier in this article, there is no medicine that can cure TBI effectively. However, many types of research are being conducted around the world to find whether CBD can heal TBI. As per the reports published by the Hebrew University of Jerusalem, it is clear that CBD has some positive effects on the treatment of TBI. But they have only tried the effectiveness of CBD on mice and are not yet approved to continue their research on human subjects as the adverse effects are still unknown.
The effects of CBD in the treatment of traumatic brain injuries are still unknown. However, since the research regarding the same is progressing, we can expect a conclusive answer in the near future.