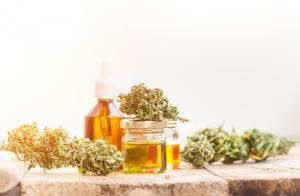 Spas are places that offer a variety of therapeutic and health services for improving overall wellbeing. Some of the popular services are massages, facials, sauna, etc. Most of them use organic and natural compounds to enhance their therapeutic effects. One such popular compound is cannabidiol (CBD) extracted from the hemp plant. It is popular due to the multitude of its health benefits like anxiolytic, anti-inflammatory, and analgesic effects. Apart from spas, CBD is used as the main ingredient in many health and wellness products. Read on to know more about using CBD in spa treatments.
A Quick Review About CBD
CBD, also known as cannabidiol, is a major cannabinoid that is naturally found in cannabis plants like hemp and marijuana. Cannabidiol products like CBD oil is popular among users because of its therapeutic effects when you ingest, as well as apply it topically. Due to this, it is widely used in spa services like massages and sauna. It produces its effects by interacting with CB1 and CB2 receptors of the endocannabinoid system (ECS). The ECS regulates the homeostasis of our body, and it is found in all vertebrate mammals.
The Use Of CBD By Spas
Spas have incorporated cannabidiol into their services due to CBD benefits. Some popular spa services are Korean CBD scrub, lavender lemongrass CBD pedicures, manicures, and other treatments for the physique. Cannabidiol is used in deep healing muscle treatments where it is combined with camphor to target muscle inflammation, and it is useful for treating post-workout stress, aches, and pain. This can be classified as a form of aromatherapy, and its origin can be traced back to oriental medical practices. Listed below are some popular and effective CBD infused spa treatments.
CBD Oil Massage
CBD oil is used in spas for deep tissue massages, and its therapeutic effects are enhanced with the use of complementary ingredients. This is mainly because of cannabidiol's anti-inflammatory and analgesic effect which helps to relax muscle soreness and tension. Besides, it is also useful for relaxing and reducing the discomfort due to joint pain and stiffness. These treatments help to improve muscle and joint mobility, especially in older people. Apart from CBD oil, CBD balms are also used for massages as both have similar effects.
CBD Enhanced Spa Treatment
In some spas, they add CBD products into their existing services as an enhancement. The CBD Korean scrub is such a treatment. Likewise, CBD oil is added along with other herbal oil massages for enhanced benefits due to cannabidiol's therapeutic effects.
The effectiveness of cannabidiol (CBD) therapeutic spa treatments depends very much on the ingredients along with which it is combined.