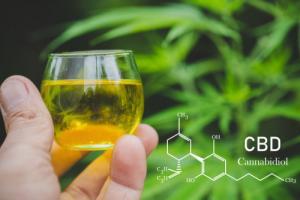 The potential therapeutic effects of CBD make it a popular active ingredient in many health and wellness products. Along with this, at normal doses, it produces minimal or no adverse side effects, and there is no risk of developing an addiction to long-term usage. Among the different types of CBD products available in the market, oils are the ones mostly used for medical applications. This is because they are versatile and can be used as an active ingredient in other cannabidiol-infused products like edibles, beverages, ointments, balms, etc. In this article, we will investigate whether high-grade hemp CBD oil can improve blood circulation.
What Is CBD Oil And What Are Its Benefits?
CBD oil is made using the extracts of cannabidiol-rich flowers, buds, and leaves of hemp plant strains. The cannabidiol in CBD oil stimulates the ECS, which regulates homeostasis. As a result of this, it improves immune system function, reduces inflammation, and relieves pain. Also, research studies show that it can be a promising treatment option for diabetes, mainly due to its anti-inflammatory effect. Furthermore, newer studies reveal that CBD oil is shown to have benefits on the cardiovascular and circulatory systems.
How Can CBD Improve Blood Circulation?
One of the main physiological effects of cannabidiol (CBD) is its vasodilatory effect; it opens arteries and thereby improves blood flow. As a result of this, blood pressure is reduced, which is useful for those with high blood pressure. It is speculated that this effect of cannabidiol can protect against cardiovascular issues like heart attack and stroke. Furthermore, recent studies show that CBD may be useful for preventing damage to vascular organs, arteries, and veins.
High-grade hemp CBD oil is a good source of omega-3 fatty acid, and it is required for maintaining good heart health. This essential fatty acid can lower triglyceride levels, raise the levels of HDL or good cholesterol, reduce high blood pressure, reduce vascular inflammation, prevent the build-up of plaque, and help to prevent the formation of clots.
However, further testing is needed to thoroughly establish the aforementioned uses of CBD oil in improving blood circulation.
On a final note, you must consult a doctor before using CBD oil for its health benefits. This is because it might not be equally effective for all. Also, keep in mind that cannabidiol (CBD) cannot cure ailments.