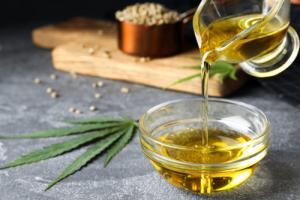 Cannabidiol (CBD) and turmeric are two popular herbs that are widely used for treating a lot of health conditions naturally. Turmeric has been a common ingredient in Ayurvedic medicines since ancient times. It is found to have strong anti-inflammatory and antibacterial properties. Even though CBD has gained popularity only lately, its use has rapidly increased in recent years. This compound is also shown to have a lot of health-promoting properties including antioxidant, antibacterial, anxiolytic, anti-inflammatory, etc.
Both CBD and turmeric carry a lot of health benefits individually. So when these herbs are mixed, they are found to provide even better results. Therefore, a lot of CBD manufacturers are now producing CBD and turmeric supplements to offer enhanced results for the users.
You can get a lot of results from the combination of CBD and turmeric. Some of them are mentioned below:
CBD And Turmeric
Turmeric carries many bioactive compounds that provide a lot of beneficial properties. One of the important compounds among them is curcumin that is responsible for eliciting a large number of health-promoting properties associated with turmeric.
Curcumin is found to have powerful anti-inflammatory and antioxidant properties. This compound might be helpful in preventing and treating chronic conditions like cancer and Alzheimer's. Hence, taking supplements that have curcumin can be beneficial for you in different ways.
CBD is also found to carry a lot of similar properties. The following are some of the common properties possessed by CBD and turmeric:
They Are Anti-Inflammatory
Curcumin present in turmeric and CBD is found to have strong anti-inflammatory properties. They can help to control the inflammation associated with various health conditions. By taking CBD and turmeric supplements, you will also be able to prevent the risk of various ailments triggered by inflammation.
They Possess Antioxidant Properties
CBD and turmeric carry antioxidant properties and when they are combined, you will get better effects. These herbs can help to get protection from various ailments caused by oxidative stress.
They Can Be Beneficial For Your Brain
CBD carries neuroprotective properties and protects your brain cells from damage. Curcumin in turmeric is also found to promote the health of the brain. So supplements that carry both CBD and turmeric can boost your brain health.
Curcumin Might Enhance The Bioavailability Of CBD
The presence of curcumin can help to enhance the benefits of CBD, as it increases the bioavailability of this compound.
So by getting CBD supplements that contain turmeric, you can derive better results.