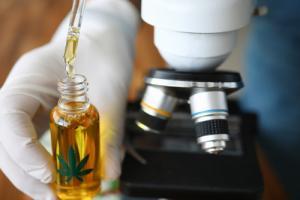 CBD products have been gaining momentum as a safer and natural alternative to synthetic derived medicines since the legalisation of medical and therapeutic use of cannabis. Normally, Cannabidiol (CBD) occurs in the resinous flower of the hemp plant that has been used in natural medicine for millennia. CBD being non-intoxicating and its therapeutic benefits make it an appealing treatment option for people looking into alternative medicines. The negative stigma regarding CBD is subsiding when it became mainstream in recent years. Patients are using medically prescribed CBD oil to treat anxiety disorders, insomnia, arthritis pain, acne, etc.
How Is CBD an Alternative to Synthetic Derived Medicine?
Hemp derived CBD or organic CBD products offer viable option over synthetic medicines. The active ingredient Cannabidiol (CBD) is used in products like tinctures, capsules, sprays and topicals. The World Health Organisation (WHO) Expert Committee on Drug Dependence (ECDD) has concluded that CBD in its pure form is non-addictive, non-psychoactive and hence not harmful. The use of all natural plant-derived CBD as an alternative to prescription pain killers has been gaining traction. This Plant derived CBD extracted from hemp contain less than 0.3% THC. Hence, it does not interfere with the individual's perception and mental faculty.
Advantage of CBD over Opioids
Patients can use CBD products over synthetic prescription pain killers to avoid the risk of addiction associated with these opioids. By far CBD appears to be  physically and mentally less addictive than many of the prescription pain killers available in the market. The non-addictive quality of CBD based products can be used to combat the opioid epidemic arising from the misuse of prescription drugs.
Cbd Products as Medication
Pure CBD oil is used to treat skin conditions like inflammations, rashes and dry skin. The FDA recently approved Epidiolex (a plant based CBD formulation) for the treatment of seizures in children with Drave syndrome and Lennox- Gas taut Syndrome(LGS). Children with Autism administered with regulated doses CBD oil show a general improvement in their interactivity. CBD's anti-inflammatory property makes it a promising ingredient in preparing ointments and balms to soothe muscle soreness. CBD is known to have beneficial effect on patients suffering from Parkinson's disease. There is a possible therapeutic use in patients suffering from Huntington's disease. CBD is useful in anti acne treatment due to its anti-inflammatory quality and it being a potent antioxidant.
The primary concern regarding CBD products is that they are sold as a supplement and not as a medication. The quality and purity of dietary supplements is not regulated by FDA. If you decide to try CBD, talk with your doctor to make sure that it does not interact with your other medications.