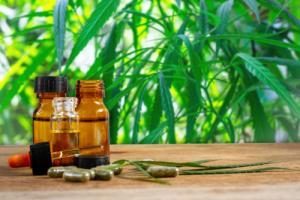 A wide range of CBD products is available in the market these days. All these different types of CBD products can help in managing many of your health problems effectively. Studies conducted all over the world have proven that CBD has a lot of therapeutic properties that may help in managing numerous health problems that affect your body.
Today, people use CBD in the form of edibles, topicals, vapes, etc. One of the easiest ways to introduce CBD into your daily routine is in the form of beverages. CBD tea, CBD coffee, CBD alcohol, etc. are quickly becoming popular. The latest addition to that list is CBD-infused beer.
What Is CBD Beer?
As the name suggests, CBD beer is made by infusing cannabidiol into beer. CBD beer was first introduced in 2016 and since then many breweries across the country start making CBD beer. People who tried this new variety of beer like it very much and its popularity started increasing all over the US.
Many people have questioned whether CBD beer could get you high. The simple answer to that question is NO. CBD is the non-psychoactive cannabinoid compound of the cannabis plant. That means the use of CBD may not lead to any euphoric sensation unless the levels of THC in that product are high. The psychoactive effects of cannabis are the result of THC and most CBD products contain less than 0.3% THC, which means CBD beer cannot get you high.
Benefits Of CBD Beer
We all know that drinking beer is a very effective way to reduce stress and relax your mind. Many studies have shown that CBD is also capable of promoting relaxation and can reduce your stress and anxiety. Many people these days take CBD oil for anxiety troubles. Therefore, mixing CBD and beer is an effective way to be relaxed after your work.
Some recent studies are showing that CBD could help in protecting your body from the side effects of alcohol. Some clinical studies conducted in 2014 have found that CBD beer can help in reducing oxidative liver stress and CBD may help in preventing fatty liver caused by excessive alcohol consumption.
Some of the other complications of excessive alcohol consumption are pancreatitis, inflammations, and certain cancers. According to some animal studies, CBD is capable of increasing your body's process of autophagy and cell repair.